NEW EVOLUTION GRASS BY SPORTLINK
Toda inovação surge a partir da fusão de ideias diferentes e foi a partir desse conceito que a Sportlink criou a Evolution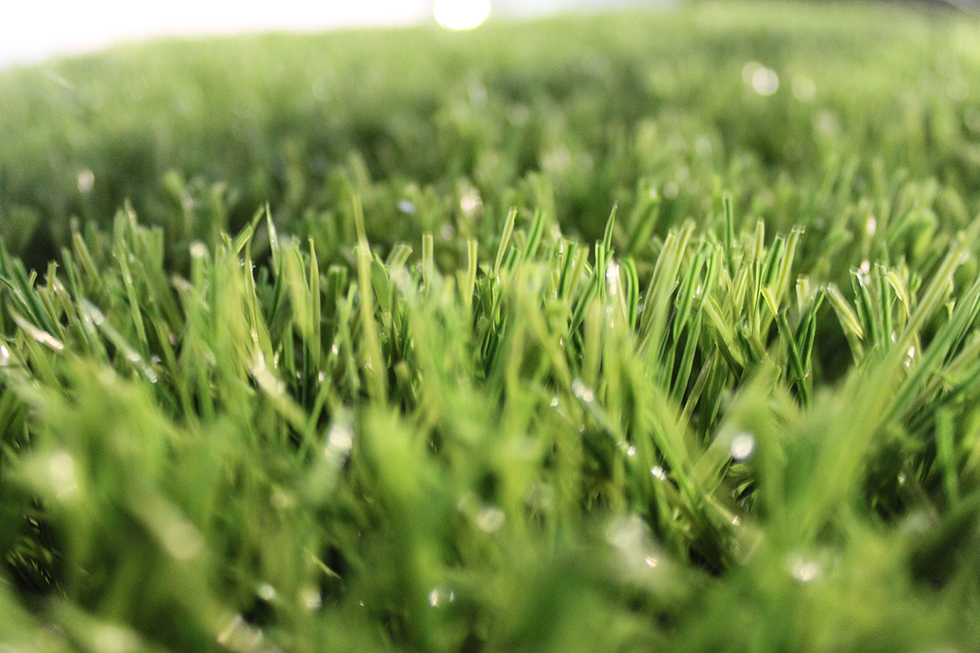 Every innovation arises from the fusion of different ideas and it was from th is concept that Sportlink created the Evolution Grass.
In the past years several innovations have marked the synthetic turf segment in the world. Sportlink also launches its trends and the latest one is the mix of fibrillated and monofilament yarns in a same sportive lawn.
Monofilament yarns main characteristics are its quality and strength. Fibrillated yarns are resistant and retain the rubber inside the lawn.
The combination of those two yarns provides a field with higher durability and excellent performance. The field stand dense once the fibrillated yarns, when disconnected, fill the empty spaces between monofilament and help to structure the system, keeping the monofilament yarn on vertical position.
Besides its functionality, the lawn presents a refined view, once the mix of the yarns result in a lawn with appearance very close to natural grass.
NEW EVOLUTION GRASS BY SPORTLINK